Now I know you're all thinking 'Not another Netflix post!' but hey. Since becoming a mum and a part time supply teacher (especially as it is the summer holidays too), I've had some time to catch up and binge on some great TV that I missed when I was working full time. So without giving away too much, I'm sharing our five favourite shows on Netflix. This list represents some of the shows that we as a couple have enjoyed the most and is in no order. Oh and this is not a sponsored post.
Our Top 5 Netflix Shows
Gotham Series 1 to 4 – 8/10
This is a story about a teenage Batman, before he is Batman. You'll watch as Bruce Wayne fights puberty and villains. The show is mostly centered about Jim Gordon and the GCPD which makes it more interesting to watch.  It is a great, action packed take on early Gotham and the characters of the Batman series but be warned, by season four you may want to give Bruce Wayne a slap!
Brooklyn 99 Series 1 to 5 – 9/10
A group of cops in New York hilariously fighting crime and kicking ass. This show is a load of laughs. It's light hearted and witty and will have you in a binge session before you know it. It is so easy to watch. The relationships between the characters is pure genius and you will love to watch them as they unfold. We have binged this show hard. We cannot wait for the next series to come out later this month.
Stranger Things Series 1 and 2 – 10/10
Of course I had to mention this one. If you haven't seen or heard of this series already, you must have been living under a rock.  A group of kids who play Dungeons and Dragons suddenly have their world turned upside down (pun intended) when one of their group (Will) goes missing. They spend the whole of series 1 trying to find him with the help of a girl named Eleven and a dodgy cop called Hopper. It's all a bit trippy with flashing Christmas lights and funky eighties hair do's but Stranger things is a great show and has definitely kept us entertained whilst we wait for GoT.
Santa Clarita Diet – 8/10
This has got to be one of the funniest things we have watched in a while. I was totally not ready for the zombie/cannibal Drew Barrymore. As a successful realtor and mum Drew battles a hunger for human flesh on top of the usual problems women face on a daily basis. It was nice to have a different spin on the usual sci-fi undead stuff.
Atypical – 9/10
This show is just simply about a young lad with autism as he faces life in an American high-school. To top it off, not only is he trying to cope with the social complexities of puberty and high-school but his family also seem to be falling apart around him. It is a standard coming of age story but with a difference. As a teacher and a parent, I loved this show. It gets a bit emotional towards the end so make sure you have some tissues at the ready. I am so looking forward to the second series.
So what do you think? What have been your favourite shows so far this year? We're looking forward to a few of these coming back with another series in the coming month and I am looking forward to seeing what Halloween and Christmas films Netflix will have up soon (hopefully).
Thanks for reading.
Peace and Love
Monsterful Mama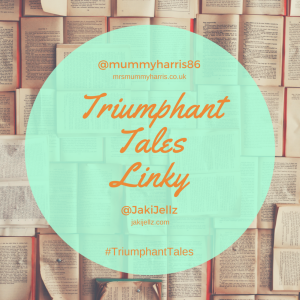 I'm taking part in the Mummy Monday linky with Becca from Becca Blogs It Out